An N Scale Model Train Layout on a Door
N scale door layouts are really cool. The main aim to make this layout is to manage this N scale layout for a first attempt. Yeah, you see the right word and scenery! This layout is actually built on a door. The unbelievably elaborate scenery (partially made with the assistance of his father) can cause you to utterly forget the little size of the scene.
Here's a great example of an n scale hollow core door 3×6 layout that contains elaborate scenery including mountains and dual rails. The narrow sections of the door provide excellent run ways for the trains with long track ways.
N Scale Door Layouts Track Plan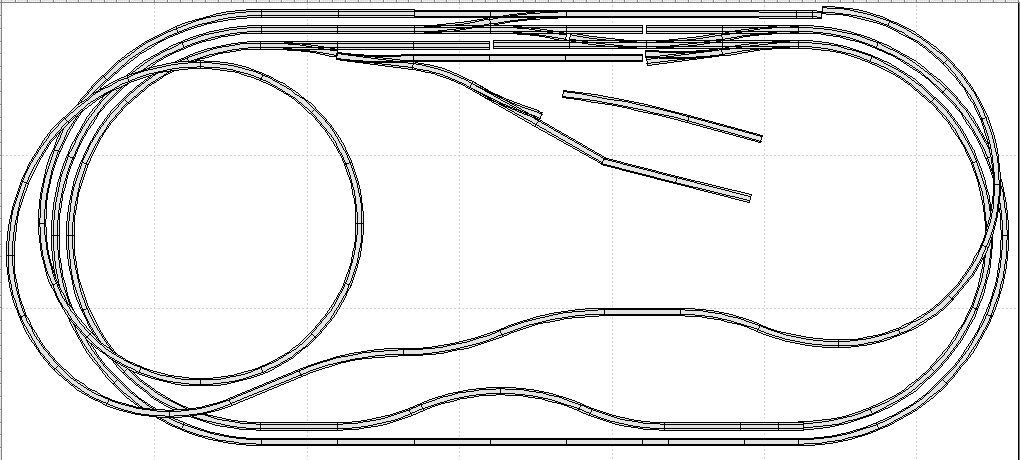 This N scale door layout track plan contains 3 full continuous loops with 1 line for switching. The wide curvature helps avoid the model trains from derailments and the switching section contains an end to end aspect to the track plan.
3×7 N Scale Hollow Core Door Track Plan
This hollow core door is about 3'x7′ or 32″ by 80″ and is divided between two different scenes. The track type is more of a peanut shape instead of continuous running track. It contains wide curves to avoid derailments and a backdrop for scenery. In addition, the track plan provides accessibility on both sides of the benchwork, which is ideal.
L-Shaped N Scale Hollow Core Door Track Plan
This L-shaped hollow core door track plan utilizes a switching track type that makes it more operational and interactive. The industry switching blends in well with the scenic coal mine and power plant. Overall it's a very enjoyable layout but lacks the ability to run two trains at the same time.
N Scale Door Layout 36″ x 80″
The full view of the door layout shows how the actual track plan came to life. It's built using Kato Unitrack and contains a minimum turning radius of 12 inches. The track curves on this door layout plan allow allow for the trains to run comfortably around the track without any issue.
Here is the video of model train layout on a door:

How to Avoid Costly Mistakes When Building Model Railroad Benchwork